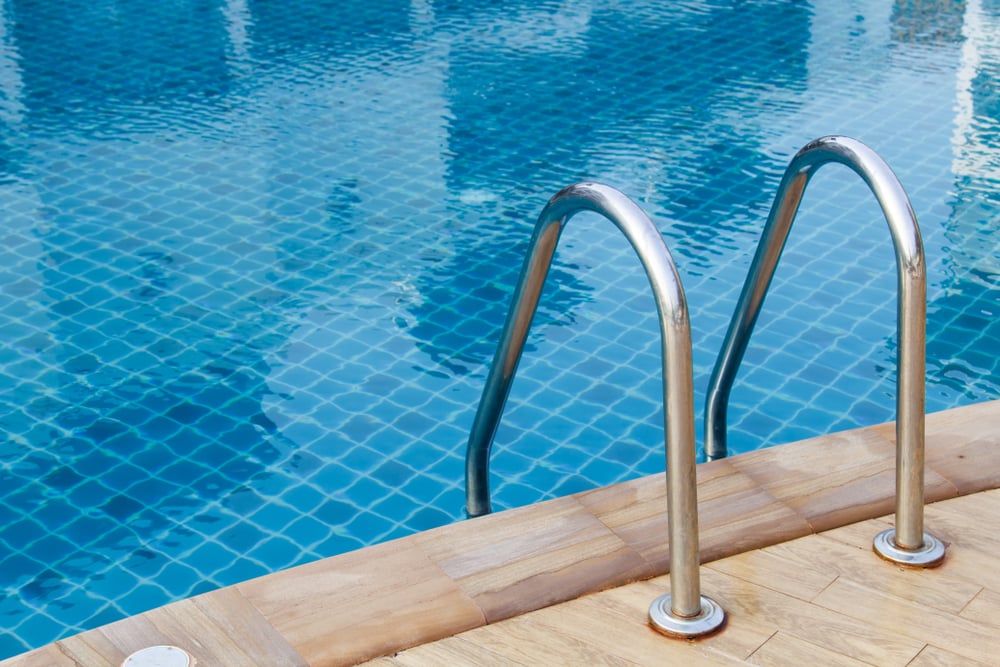 So, you're considering building a custom pool, but you're curious how long it will take to build. Every pool owner has been there; you want to make sure your brand new investment will be ready for the swimming season this spring and summer. We get it.
To put your fears at ease and help answer your many questions – from what stages of pool building there are to what can speed up or delay your new pool – we have all the answers in this week's blog post. This timeline for your custom pool should also give you more details that can help clarify elements of the building process.
The Steps of a Custom Pool
To best understand the timeline of a typical custom pool, it's best to break the process down into each individual step. Without further ado, here are the stages of designing and building your custom pool:
Design
Because it's custom, the first step is design. With any pool, custom or not, the pool will have to be designed, but in the custom process, you have control over the size, shape, and other features. This part of the process can take anywhere from two weeks and beyond, but generally, we spend about one month designing your pool and working on pricing at Spartan.
Excavation to Pool Shell
Once your pool is designed, it's time to get to work. The first step to the actual construction of your pool is the shell of your pool. An average-sized pool takes around two weeks to mark out, form, excavate, as well as tie the steel, stub out plumbing, and shoot the concrete shell.
Shell Soak
After the shell has been built, it's time to soak. We allow our pool shells to soak for approximately 7-10 days after the concrete is shot. This slows down the curing process of the concrete and produces a stronger finished product for your custom pool.
Tile and Coping Installed
Once the concrete shell is excavated and dried, it's time to install your tile and coping, which is the part of the pool just above the edge of the water. Even if you've chosen an elaborate pattern of tiles and coping, this stage only takes a week or less in most cases.
Trenching and Running the Pool Plumbing
Next, it's time to get your pool's plumbing set up. This means we'll run individual trenches from each penetration point in the shell of the pool back to the main plumbing trench. Then, all of the pipes run to an equipment pad where the pool pump and filter will sit. Once again, this stage takes around a week.
Back-Fill and Prep for Decking
Once the plumbing is done, we'll fill in the trenches, grade, and compact around the pool, and bring in sand and rebar. We'll also form up for the pool deck. These parts take a couple of days to complete.
Install Pool Deck
Speaking of the pool deck, the next step is to install it. This step's length depends on the type and style you've chosen. For regular, gray concrete, it takes 1-2 days, while pavers, travertine, and flagstone decks can take an additional week.
Install Pool Equipment and Wire in System
Now that the pool's shape is done, it's time to install the equipment and have an electrician wire in the system. This part takes 2-4 days.
Prep and Plaster Pool
Once again, this process takes two days, as we plaster and prep your pool. After that, it'll take two more days to fill with water safely and steadily.
Plaster Startup and Final Cleaning
The last week of your project is dedicated to final grading around the pool as well as pressure washing and cleaning the project area. Finally, we will perform the startup process on the plaster and balance the water, and soon after, your pool will be ready to go.
Variables in Your Timeline
As with any large construction project, there are plenty of factors that can impact how long it takes for us to finish your pool. The greatest of these is the weather. Everything we do is outdoors after the design stage, and certain stages can only be performed in the right temperatures and conditions.
One day of rain usually leads to 2-3 days of delay, as we often have to wait for the yards to dry out before we can get back to work. While the weather can add time, it can also increase our speed, since perfect conditions can lead to faster completion. Another factor that can impact your timeline is if we hit water or solid rock while excavating, which can add a couple of days.
During the above stages, we will have to add time while we await city inspectors to check and approve work before we can continue, but this time is often built into your estimate. In any case, we make sure to include some time during the planning stage in case of weather or other time delays.
How Long Will it Take?
Now that you know the timeline, stages, and factors in building your custom pool, you're probably wondering how long it will actually take. At Spartan Pool & Patio, we typically give an estimate of 8-12 weeks. If everything goes perfectly, eight weeks is usually the fastest we can safely and effectively build your pool. And twelve weeks is usually the top-end of our project time. Some projects do go beyond 12 weeks, but this only happens because of weather or customer requested changes that are made throughout the process.
If you've decided it's time to get your custom pool built, give us a call today. Or if you're still trying to decide if a new pool is right for you, download our guide to learn how to best choose a contractor for your project.